Lasagna Bucket Gardens Bring Senior Home Care Recipients Smiles
Care at Home and Jan-YourGardenGURU team up to deliver starter gardens to seniors.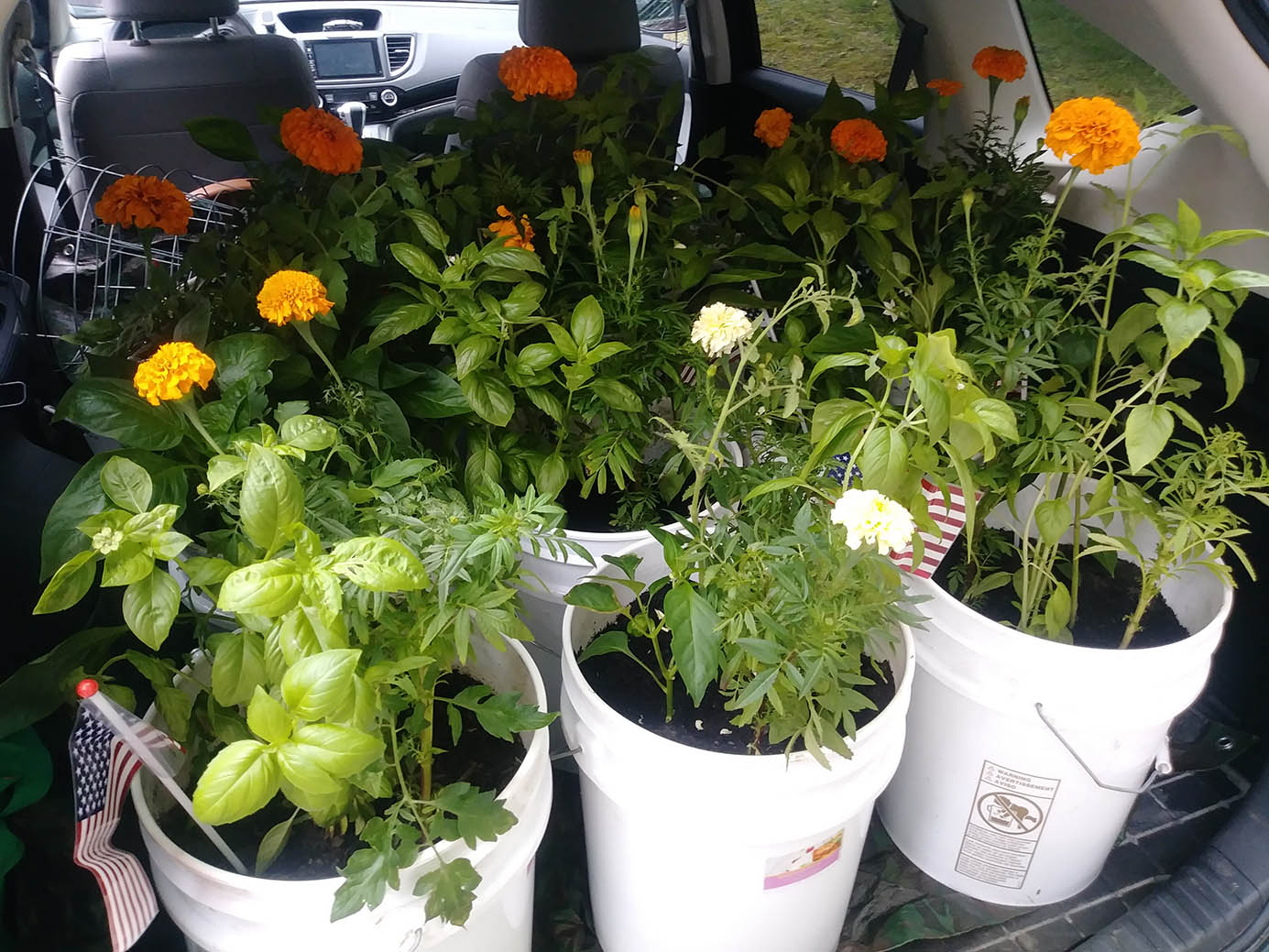 What do you get when you mix basil, tomato, and pepper plants with a side of marigolds for color in a bucket? You get a starter kit for making lasagna, otherwise known as a lasagna bucket garden! Care at Home and Jan-YourGardenGURU teamed up to deliver these unique gardens to senior home care recipients throughout New London County. And what a day it was!
Jan Mallett and Kim Nagorniuk from Jan-YourGardenGURU traveled with Care at Home to deliver these self-contained gardens in Norwich, Niantic, and Mystic. "I love the idea that we are helping these folks to not only feed their tummies, but their spending time gardening will also be feeding their soul," said Jan Mallett, Garden Business Coach for Jan-YourGardenGURU.
"It's great to see smiles on the faces of people receiving senior home care in our community." Said Suzanne Karp, Founder of Care at Home. "Even better, they get to enjoy the garden experience with their caregivers which can further develop the bond between them."
About Jan-YourGardenGuru: Jan-YourGardenGURU is a highly experienced consultant offering garden consultations and coaching to help beginner gardeners or experienced gardeners to create bountiful, beautiful Kitchen Gardens. Jan offers consultation packages that help you to create a garden that will provide your own family's favorite foods. These personal packages involve full garden design and planting schedule for your entire growing season. Visit Jan-YourGardenGURU.com to learn more.
About Care at Home, LLC: Care at Home, LLC is a trusted expert for non-medical home care services in Connecticut and Rhode Island. Care at Home is in the top 7% of the largest home care agencies in the country and has won national awards for Provider of Choice, Employer of Choice, and Leadership in Excellence with an A+ Rating from the Home Care Standards Bureau. Visit CareAtHomeNow.com to learn more.
Do you have a loved one that can benefit from senior home care services? We can help.