Caregiver of the Month – October 2022
Care at Home announces Michele as Caregiver of the Month for October 2022.
Care at Home proudly announces Michele as Caregiver of the Month for October 2022. Michele is a live-in caregiver with 5-years of experience serving the senior community. She is professionally skilled in caring for people living with Alzheimer's/Dementia, Parkinson's disease, and diabetes. Michelle has been part of the Care at Home team since early 2021 and is an active member of the CAH caregiver hub.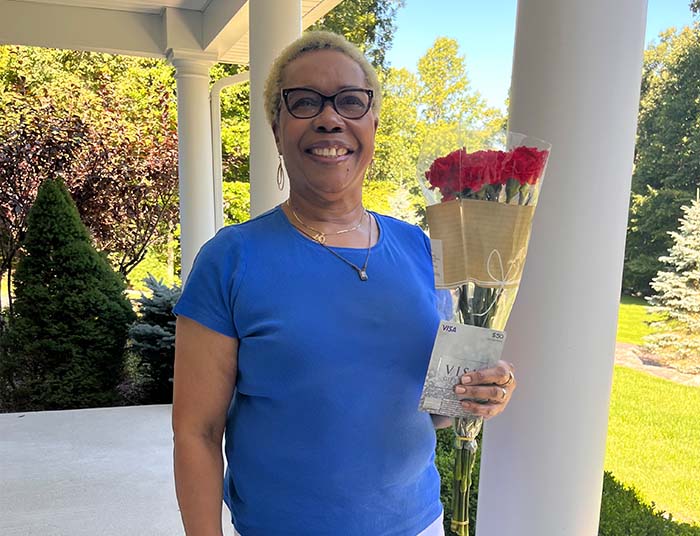 "I have always enjoyed caring for senior family members," said Michele. "Taking care of my family was an incredible source of inspiration for me to gain more experience and serve others. I believe my path makes a difference and gives me an extraordinary sense of fulfillment."
Michele takes great pride in providing exceptional elder care and is fully committed to participating in client interests. From outdoor walks to indoor music listening sessions, she's up for any activity that improves the quality of life for the individual.
"Michele is an involved and very active caregiver," explains Caregiver Supervisor Sarah Watts. "Her personality is an aura of positivity that engages our clients. She loves what she does, and it shows! We believe Michele is another extraordinary example of a high-caliber caregiver who goes above and beyond caring for others. She is the exact type of caregiver we want on our award-winning team."
Do you want to be part of an award-winning team that sets the standard for home care in Connecticut and Rhode Island?