Caregiver of the Month – January 2022
Care at Home announces Jean as Caregiver of the Month for January 2022.
Care at Home proudly announced Jean as Caregiver of the Month for January 2022. Jean joined the Care at Home team in the summer of 2021 and is one of our many exceptional caregivers. She has a long history of caregiving experience and is very skilled at the services she brings to our agency.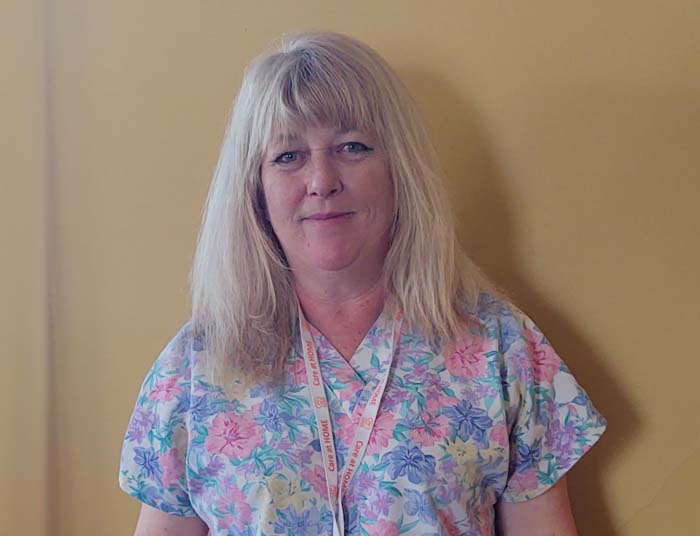 "I became a caregiver almost 30 years ago and have served in many different settings, including 20 years in long-term care facilities," said Jean. "I also have many years of working with individuals with developmental disabilities through Easter Seals and United Cerebral Palsy."
Jean believes being knowledgeable and professional in her field is a Care at Home core value.
"I am a representative of the agency when I interact with clients and their families," expressed Jean. "I treat every client as an individual. Maintaining or improving their independence and quality of life through encouragement for their physical and mental well-being is a critical element to my caregiving approach."
Sarah Watts, Care at Home's Client Care Supervisor, added, "We're excited to have Jean as our first Caregiver of the Month in the new year! She is an important part of an exceptional team of skilled caregivers we have serving our community."
Do you want to be part of an award-winning team that sets the standard for home care in Connecticut and Rhode Island?