We Help Loved Ones Age Gracefully at Home
Our caregivers provide in-home, nonmedical care to Alzheimer's and Dementia clients. Our goal is to develop a supportive, comfortable atmosphere that our clients can thrive in.
According to the CDC, more than five million people are currently living with Alzheimer's disease, the most common form of Dementia. This number is expected to triple by the second half of the century. Although there is no current cure for Alzheimer's disease and other forms of Dementia, there are ways to ensure your loved one remains comfortable and enjoys the highest quality of life possible while they live at home.
When a Care at Home representative visits for your initial consultation and assessment, you can rest assured your loved one will be matched with a caregiver who has the experience and personality to create the best possible fit. Just as important, our experienced team of carefully selected caregivers understands the unique demands and challenges that come with this form of specialized care.
What Do Our Caregivers Do on a Day-to-Day Basis?
We provide assistance to clients with mild, moderate, and severe cases of Alzheimer's and Dementia. Our caregivers are trained to recognize new symptoms and track the progression of the disease so we can make suggestions for future care. Our goal is always to help our clients manage their daily lives even as new challenges develop.
Depending on the stage of the disease and many other factors, our caregivers can perform a wide variety of services related to activities of daily living (ADLs) and instrumental activities of daily living (IADLs). The typical day may include the following services provided:
Companion Care
We help our clients stay connected and avoid feelings of isolation and loneliness that can worsen their health and quality of life. We are here to listen, support, and engage clients with activities they enjoy.
Personal Care
We offer basic care services that ensure our clients can live independently at home. These services include assistance with bathing, dressing, toileting, toothbrushing, and grooming.
Wandering Prevention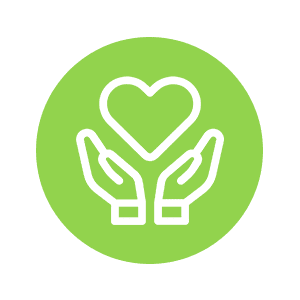 We train all caregivers to identify times and scenarios where clients may be more likely to wander out of sight. By meeting all basic needs and staying proactive, we can help your loved one feel safe in our care.
Injury and Fall Prevention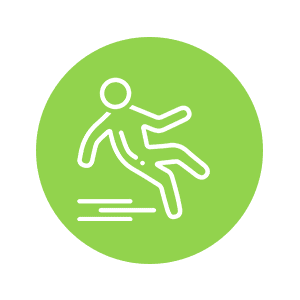 We make the home a secure place. From identifying potential risk factors to offering guidance on tools and accessories to enhance safety in the home, we will help you reduce the chances of a fall or other injury requiring medical attention.
Meal Preparation
We can provide nutritious meals to your loved one based on their doctor's recommendation and preference. Our caregivers can also assist with feeding to ensure consistency of nutrition.
Housekeeping
We offer light housekeeping and laundry services to keep the residence safe and familiar to your loved one. We will keep your home clean and provide a comforting atmosphere.
Why Family Caregivers Need to Ask for Help
It is typically up to a spouse, child, friend, or another family member to become the primary caregiver for a loved one who can no longer take care of themselves. Many also have to care for their own children, work, and tend to other responsibilities in addition to their caregiving duties.

Caregiver burnout and compassion fatigue are common for family caregivers, and the warning signs include exhaustion, feeling overwhelmed, anxiety, substance abuse, and difficulty sleeping.
If you are experiencing any of these symptoms or know you need extra help, we are here to lend a helping hand. Taking some time for yourself is good for your health and overall wellbeing. You will have the energy and focus to provide the compassion and love your spouse, parent, sibling, or friend deserves.