Caregivers Are Saying (Part 3)
Caregivers are talking about their experience working with Care at Home.
We've always shown our appreciation for our exceptional team of caregivers. So you can imagine how happy we are to hear how they feel about working with us in serving our community.
---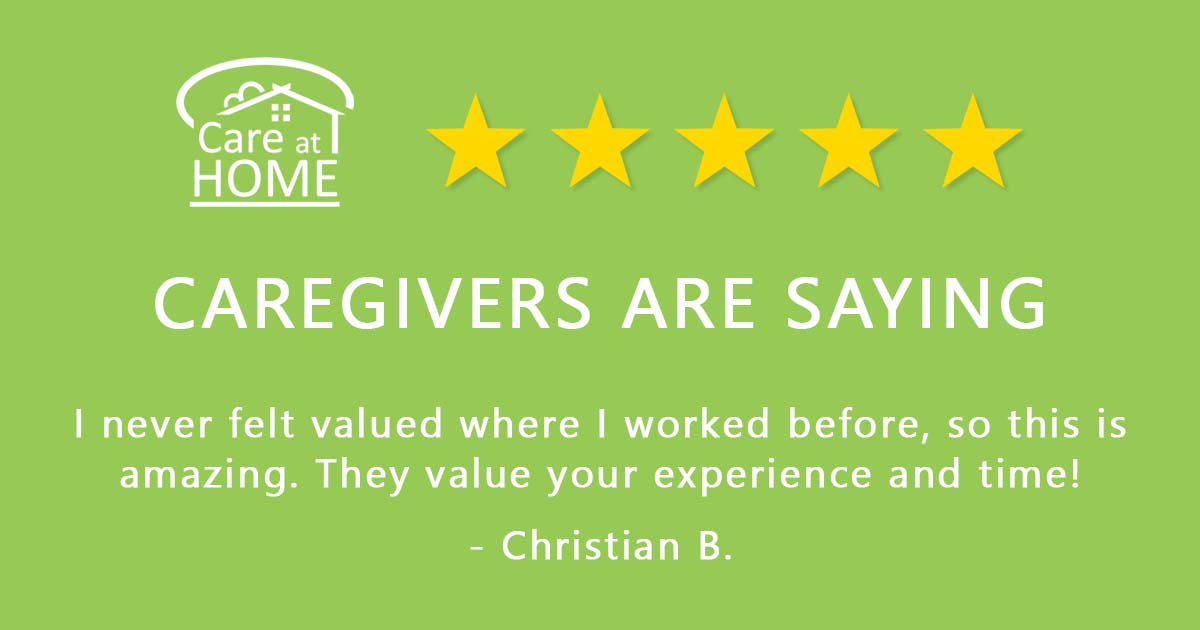 "I never felt valued where I worked before, so this is amazing. They value your experience and time!"
– Christian B.
---
"I love my company because they really have our backs and they work hard to keep us happy."
– Robin J.
---
"Unlike other agencies, they always have hours for us and their bonus system is wonderful and helpful!"
– Fabiola A.
---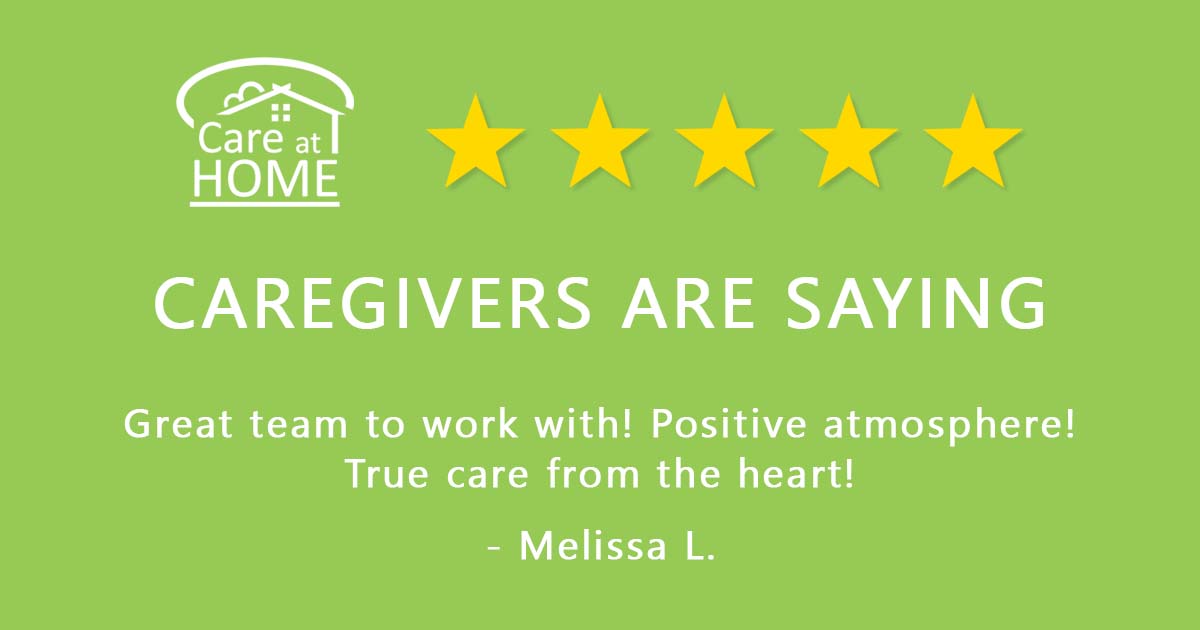 "Great team to work with! Positive atmosphere! True care from the heart!"
– Melissa L.
---
"I've been with other companies and by far this is the best one to work for. The staff is outstanding."
– Franchesca A.
Do you want to be part of an award-winning team that sets the standard for home care in Connecticut and Rhode Island?